The Little River Museum is located at 8185 North Highway One, and was built in 1885 by the Independent Order of Good Templars (Good Templars).
The Good Templars originated in the United States, first being founded in 1850 in New York from where the organization spread across the country. The Good Templars originated as a fraternal organization for temperance or total abstinence, and used a structure modeled on Freemasonry with similar ritual and regalia, but early on admitted men and women equally. The Good Templar's motto was "Friendship, Hope and Charity." The organization had local lodges which worked to provide social facilities that served non-alcoholic beverages, and promoted education and self-help.
The Good Templars Lodge #332 was constructed by the community in 1885 on land donated by Isaiah Stevens, owner of an adjacent home which is today Glendeven Inn.
The ladies of the community formed the Little River Improvement Club and inherited the building in 1920. Improvement Club is the 1880's term for Community Center. The museum can be seen in the 1886 image of the town below.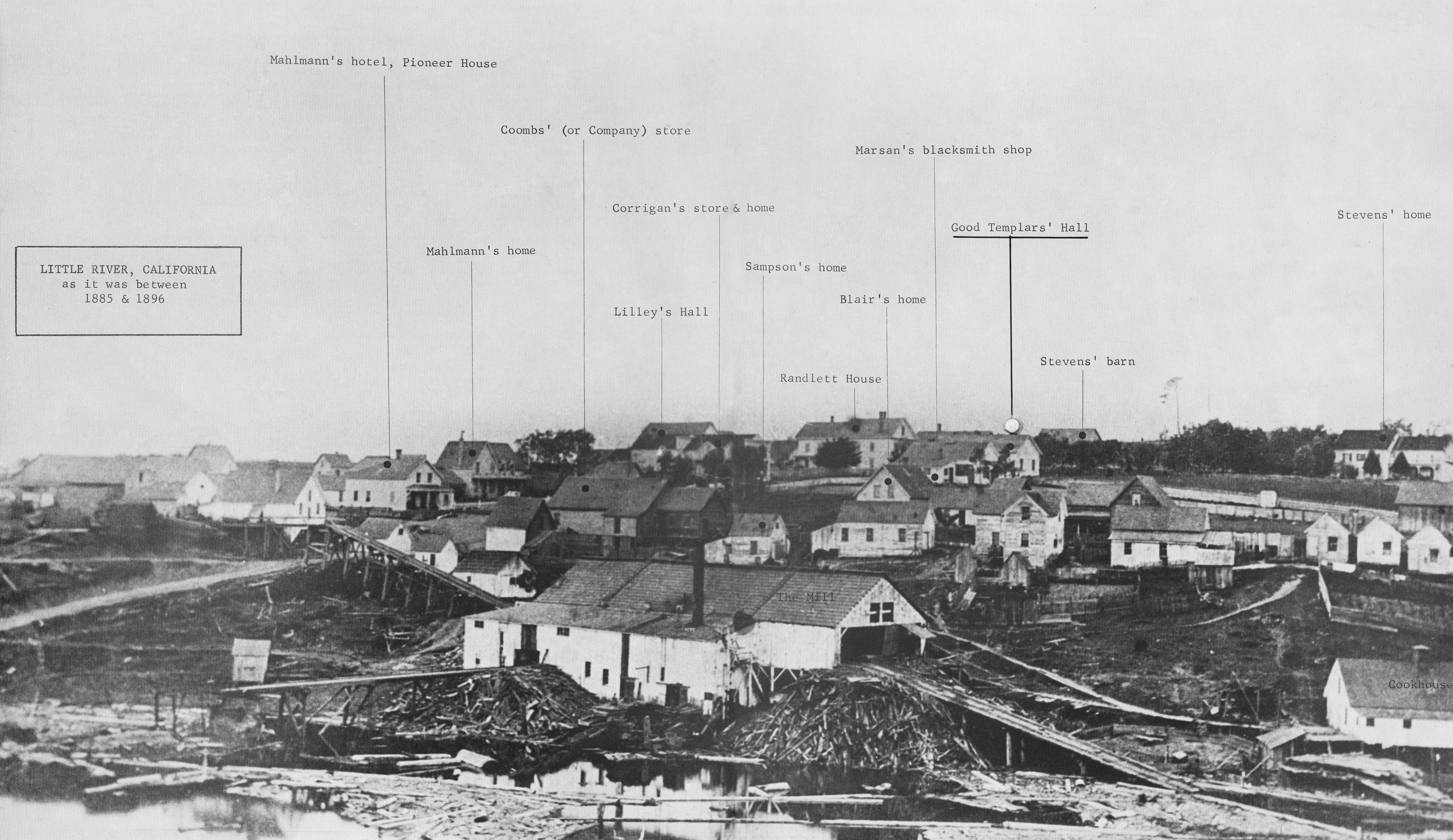 The Hall was managed by the Good Templars until 1920, when the Lodge disbanded with the passing of Prohibition. Ownership was transferred to the Little River Improvement Club which owns and manages it today as a public museum. The Little River Museum is a 501(c)3 nonprofit organization. It is the last building in Little River which stands as it was built, with its full historic integrity intact